Changing up your go-to lip colors is one of the easiest and cheapest ways to make the style transition into fall. To help you (and me) stay on trend, I checked in with beauty influencer Laura Catron for some insight on what's hot with lips this season — and how to get the best looks on the cheap.
The gist is, this fall is the season of statement lips. We're talking about rich pigments, all-day color, and otherworldly gloss and shine. You can wear brown or red hues, but bolder is better.
Catron's quote of the day on fall lips is this:
One of my favorite things about fall is seeing those maroon, crimson and scarlet tones of the environment come to life with makeup and style. Let your lips be main attraction in the fall. A fabulous bold lip can take you from weary to elegant in one swipe.  

Laura Catron
Hear, hear! You heard it ladies — this season, let your lips do the talking, style-wise. Read on for five ways to do it, using cost-efficient drugstore product from Walgreens.  
1. Vinyl lips
You've seen them on the feeds, no doubt. Vinyl lips are heavily pigmented, long-wearing, and supremely shiny. It's a favorite beauty look among celebs. After all, those rich, glossy lips hold their own among the glitz and glam of the red carpet.
You have your options for vinyl-look lip colors, and at a range of price points. But with looks as bold as vinyl lips, it's always best to start off with budget brands. That way, you don't sap two months of your beauty budget on product you end up not using.
Catron's pick for budget vinyl lips is Revlon ColorStay Satin Ink. It's available in 19 delicious shades, from mauve to fiery orange. The price as I'm writing is $12.39. Check today's price at Walgreens here.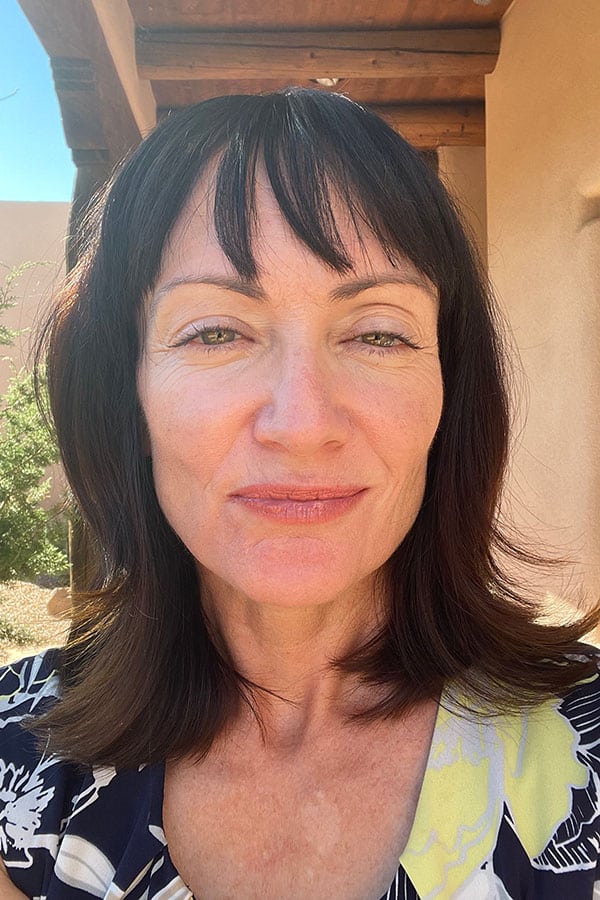 You can step into this trend without being over the top, too! I tried Revlon ColorStay Satin Ink in Partner in Crime. I lined with NYX matte lip liner in Stockholm and topped it off with NYX Butter Gloss. This is a wearable interpretation of vinyl lips that stays all day.
2. Brownie glazed lips
Hailey Beiber recently wowed TikTokkers with her "Brownie Glazed Lips" — a warm, glossy, highly dimensional application.
Most of don't have Beiber's full lips and amazing bone structure, but that's OK! You can give this trending lip look with two budget-brand products on hand. Catron recommends:
NYX Professional Slim Lip Pencil in Espresso. It's about $5, but you can check the current price at Walgreens here.
NYX Butter Gloss, also a $5 product, for the high-shine finish. See NYX Butter Gloss at Walgreens.com here.
3. Classic red lips
If you're itching to break out of the mauve rut and start working your own red lip style, fall is the time to do it.
There are two common challenges you can face with red lip color. One, it's easy to pick the wrong shade. And two, your bold red lips can transfer color all over the place — from seeping red in your lip lines to red blotches on napkins and glasses. Here are Catron's tips for a fabulous red lip experience:
If you have fair skin, reach for cool, blue-cherry reds. Otherwise, your medium or tan skin will look incredible with a warmer, orange-red.
Apply lip liner after your lipstick. Mind-blowing, right?
Catron likes Maybelline SuperStay Ink Crayons for long-wearing, non-drying color. You can pick one up for $10.99 at Walgreens. Check the price and color selection here.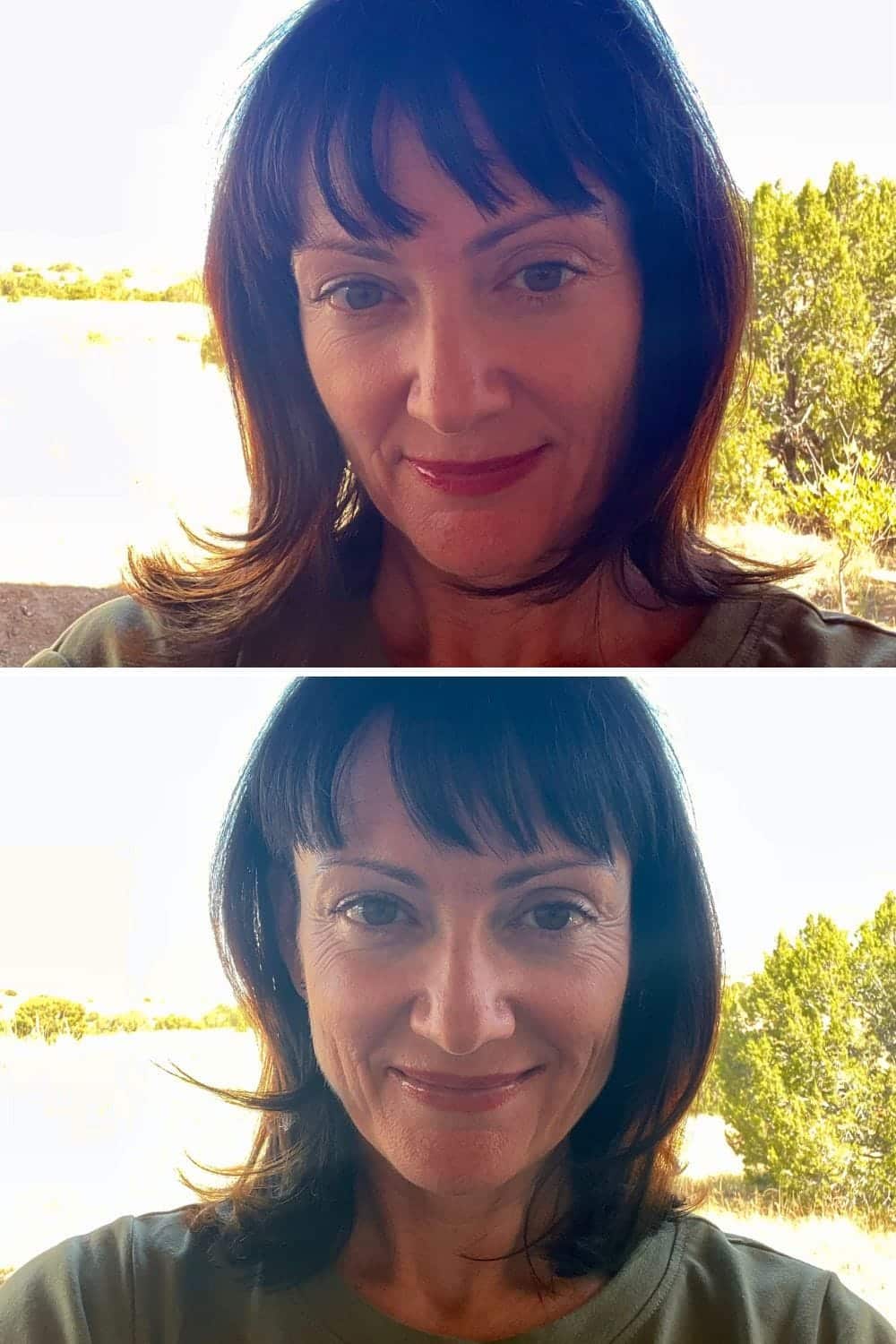 The photos above show my attempt at a red lip "the right way." The top photo is just after application. I used Maybelline Super Stay Ink Crayon in Own Your Empire, then lined with NYX matter liner in Cannes. The liner is slightly softer, so it took some edge off the red, which was perfect.
The lower photo is after I ate a (large) salad. The lighting is a bit different from one pic to the next, but my lips were still red and shiny after eating — and a salad, no less! Sure, I lost a little pigment and gloss but I was happy with the staying power of this lip color and liner combo.
4. Bold brown lips
To choose a brown lip color that will flatter, focus on the undertones. Catron recommends:
Orange undertones look warm and cozy against fair skin.
Grey, dusty brown colors are a lovely match for medium skin.
Peachy browns and rich chocolates flatter tanner skin tones.
5. The everyday brown pout
If you're not ready for your lips to be the center of attention, try this subtler style from Catron that still nods to the trends. Line your lip with a brown liner, lightly shading the outside corners. Then use a small, flat brush to blend away the lines. Top with a sparkly gold gloss, like Maybelline Lifter Gloss in Crystal.
You can check the availability of Maybelline Lifter Gloss at Walgreens here.
Which lip colors will you try this season?